Banking & Making Deposits

We accept deposits in any currency. Player accounts are tracked in US dollars so deposits made in currencies other than US dollars will be converted at the current bank exchange rate.
Deposit Methods for American & International Players:
1. Credit Cards (Major International Cards Accepted)
2. Bitcoin
As deposit options are continually changing, be sure to check the casino cashier for a complete list of all available options.
For further assistance and information regarding any of our deposit methods, please contact our Deposit Options Department anytime by email support@luckyhippocasino.eu, chat http://luckyhippocasino.eu/support.php or chat queue.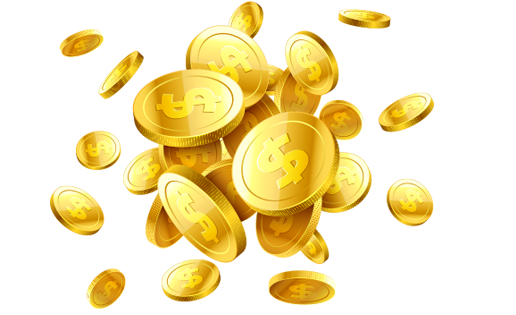 IMPORTANT INFORMATION REGARDING DEPOSITS & WITHDRAWALS
It is very important to us that we meet or exceed your expectations. For this reason we would like you to understand ahead of time that regulatory changes in the marketplace have limited the availability of deposit and withdrawal methods and have increased the time required to process withdrawals.
We value your business and will do everything we can to offer as many deposit and withdrawal options as possible and to keep the time it takes to process withdrawals to a minimum.Please expect withdrawals to take approximately 2/3 weeks to process.
It is very important that you add financial@luckyhippocasino.eu and support@luckyhippocasino.eu to your safe list to ensure that you receive important email notifications regarding your account and any payouts being made to you. All correspondence from us will be sent from these email addresses to the email address that you have provided upon sign up.

CASHING OUT
Please Take Note!
1. We reserve the right to request documentation prior to authorizing any withdrawal request, to verify the authenticity of the credit card information and/or the identification of the player. Any delays in providing documents will result in cash out delays.
2. All payouts over $5,000 will be paid out via installments not exceeding $5,000 per week. For example, a $17,500 winner will be paid $5,000 in week one, $5,000 in week two, $5,000 in week three, and $2,500 in week four.
3. All payouts are in US Dollars. For your convenience, we offer the following methods for cashing out:
ACH – Worldwide payments to a savings or checking account via Automated Clearing House on amounts from $150.00 up to $3,000.00
Checks via Regular Mail – Worldwide on amounts from $150 to $400
Courier – Worldwide on amounts from $400.01 to $2500.00
Bitcoin – Worldwide from $20.00 to $2000.00
WD Rates per Week
| Player Class | Weekly Max |
| --- | --- |
| Newbee-Regular | $1,000.00 |
| Bronze | $2,000.00 |
| Silver | $3,000.00 |
| Gold | $4,000.00 |
| Platinum | $5,000.00 |
FaxBack Form
'Faxback Form' is an authorization form and is required in order to process your withdrawal

Faxback Form PDF version

Special General Note:
You are reminded to print out all transaction data, the rules of the game, the cancellation regulations, and the payment methods in order to avoid misconceptions and discussions at a later time.
Also take note that any player that deposits and requests a withdrawal without having wagered AT LEAST 5 times the amount deposited will be charged processing fees in accordance with the deposit method used. Fees vary depending on the deposit method and those methods that can not be electronically refunded by us will have delivery fees that also vary depending on destination and delivery method.
Disclaimer: Please be aware that cancelled/reversed withdrawals do not apply towards promotional offers.
Also take note that any person that makes a deposit, and does not make any wagers with the deposit before requesting a withdrawal, will be subject to pay for the processing fees which will vary depending on the deposit.
Important: All pending withdrawals will be placed ON HOLD until every single deposit with clearance period that the player has used is switched to status cleared and verifiable via online back ends. These methods include Bitcoin.
Please make sure your physical address is current and accurate at all times. Should you request to be paid via ACH then your banking details must also be current and accurate at all times. Please email the Finance Department should any of the above details require update prior to posting your withdrawal request.